€174.98m
RAISED BY OUR ALUMNI
98%
ALUMNI WHO SOUGHT FUNDING SUCCEEDED

NPS
6
ecosystem partners
182
companies
215
founders
33
countries
See what our alumni say about us
Read some of the testimonials written by founders who have joined the Fundraising Bootcamp. Our stuff works, but this time it's not us saying it.

Jack Bidgood
Thirdfort
Although we had raised funds before, the Fundraising Bootcamp came at exactly the right time for us. Having not raised Institutional Money we had no idea about how to best prepare for the process and in raising from VCs you only get one shot. So we wanted to make sure we pitched the absolute best possible version of TF and this took a monumental amount of work but invaluable guidance from Francois and the team. He's helped us avoid the common pitfalls and his framework is delivered in a no BS, practical manner. I didn't think i had the time to attend at first with everything on but each session got better and better and the outcome – $20m and 10x valuation on our prior raise was significantly improved by the guidance and advice of Francois. I'd highly recommend the bootcamp! 

Tamara Markotic
Apaleo
The Fundraising Bootcamp has been really amazing. It helped us simplify and crystallise our value proposition. It was super intense, but it's an absolute must for anyone looking to raise a VC round.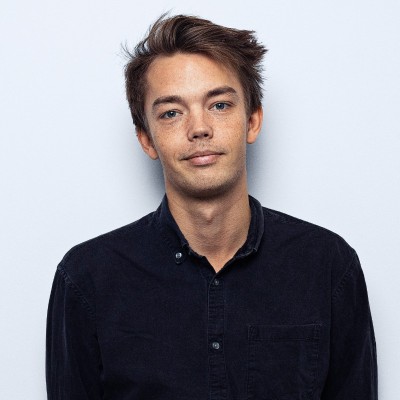 Malthe Muff
Inniti
It was great to spend a week with the team at Fundraising Bootcamp. It was just what we needed to kickstart our fundraising process. After the course, we had our story in place and were ready to get started. We raised an oversubscribed seed round at a higher valuation than anticipated. Really great outcome from the Bootcamp I would recommend it to all founders!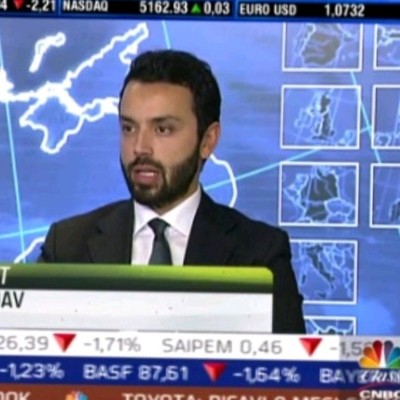 Marco Aboav
Etna Research
Francois and Marcela put together a very pragmatic program if you are serious about fundraising. Highly recommended.
Brandon Keenen
Antstream Arcade
I wasn't sure what I was getting into. I have been to many seminars and training sessions before and this was the most expensive one to date. It's always tough to justify costs when trying to raise funds, but in this case it's tough to justify not doing this course! I have been involved in fundraising before so I thought I knew things.
This course has leveled me up in a way that I don't think would have ever happened. It was a truly invaluable experience. The feedback, the honesty, the relentless pursuit of perfection are things I will keep in my tool kit forever. This course will pay me dividends for the rest of my working life.
This course will deliver an incredible ROI. I cant believe how cheap the course actually is.

Dan Marcus
Ramp Software
Knowledge is power. Francois and Marcela are a never ending source of knowledge in the startup and VC world. This knowledge doesn't just cover their own domain, they quickly understood our business, and were able to adapt their thinking to offer incredible value. was an eye opener and we learn a lot of things.

Josefien Groot
qlayers
Francois helped me in an amazing way by getting my message across clearly and creating a Wow factor on every slide of my deck. I am truly more ready for fundraising than I was before this program. It was time-consuming, but definitely worth it!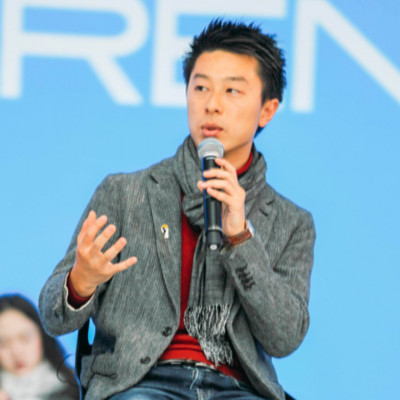 Jun Kamei
Amphibio
The bootcamp has been the most informative and helpful programme that I have ever been. Understanding the inner working of the VCs makes so much difference and the tailored approach was very appropriate for us!

Ben Thompson
Voice Simplified
By the end of the course you're given the tools to understand investors and build a relationship with investors.

Ionut Anisia
Flow OS
From my perspective, this bootcamp was like a father that helps his child take off the training wheels from his bike. Before this programme, we had some sort of idea of how fundraising and VCs work (but we still had our training wheels on). Now, after completing it, we have the tools and means necessary to tackle and situation that might appear (training wheels off). Thank you for the help!

Aman Jindal
DeNoize
This is a no-BS Fundraising Bootcamp. During this one week program, not only did I broaden my understanding on VC's mindset when it comes to startup investments, but more importantly, learned how to plan and execute a fundraising activity in a controlled and disciplined manner.  I can definitely recommend this bootcamp to other founders, even if you have raised multiple rounds before, you will still learn something new here!

Mohammed Alhamed
Awardee
Taking Fundraising Bootcamp is like hiring a private tour expert to take you through London versus searching for places using maps. They got the untold facts and specific details I bet you won't find anywhere else.

Ian Henry
Bindy Street
I thought this might be useful, but it turned out to be essential.
Rebecca Bonnington
Tricres
I'm so pleased we hadn't yet started raising investment before doing this programme.

Filip Špiranec
Hypefy
Bootcamp is only for the best startups that are funding their growth trough VC funding. If you want to save time, be well prepared and professional in your next funding round and stand out from the crowd, you should apply!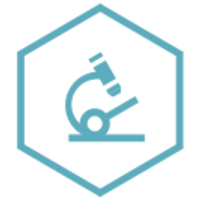 Pahini Pandya
Panakeia Technologies
Great refresher for fundraising!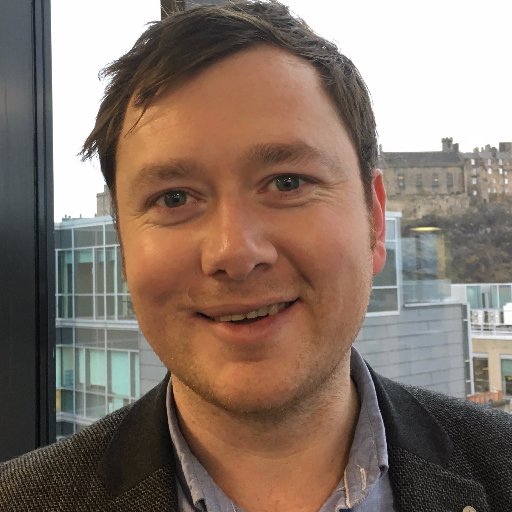 Allan Hutcheon
Neatebox
Fundraising Bootcamp has been a fantastic resource and basis for our fundraising, going beyond the initial pitch and deep diving into the key details and information you need for success.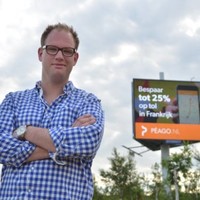 Sjoerd van Oort
Givt
Fundraising Bootcamp helped me realise I should avoid VC investment until I'm absolutely ready for it and have a very strong case for them to invest in. It helped me to understand how to play the game to get the best deal by the time I'm ready for it.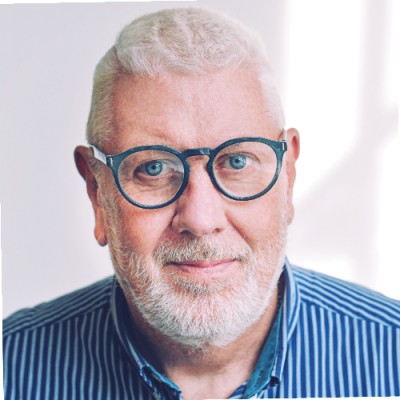 Alan Timothy
Bubo.AI
Unlike anything else and much better, this was the real deal. I now feel that I understand what I need to do to get my next deal, I am in control.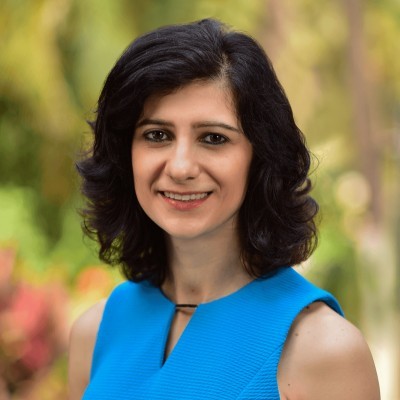 Eser Torun
Everledger
I found the honest and open advice from Francois very helpful, it makes a huge difference to hear about his personal experience. Great content and great delivery!
Wim Kees Janssen
Syntho
Boosting your fundraising from raising to closing.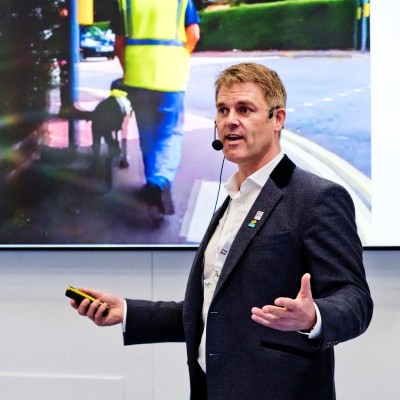 Gavin Neate
Neatebox
I've realised that's getting the right information is great but it is even better when it is delivered in an engaging and entertaining way.
They know how to get you involved.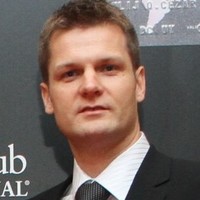 Sasa Pusnik
Finmesh
We are thankful and happy to attend the Bootcamp. I think we learned a lot and gained skills about how the VC world works and what is the investor approach to the investments and their founders. How founders should be prepared, and how to react in some situations that usually happen to founders to protect their interests. Now we need to put this knowledge and experience successfully into practice.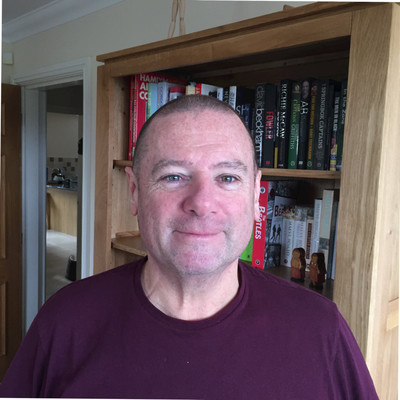 Gary Swale
Inspirze
Simplify, simplify, simplify – moved from "corporate bullshit" to "aha, I get it" and met some great cohorts along the way. Francois and Marcela are fantastic – listened, advised, gave brutal assessments and helped me improve.
They know how to get you involved.

James Jackson
BUMPER
Incredibly useful sessions, really helped us streamline our investor deck and got us match-fit before we started pitching to VC's.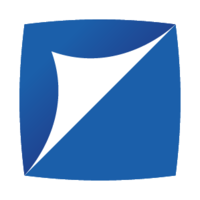 Slobodan Jović
Selekcija
Fundraising Bootcamp is one of the most intensive workshops I have attended. But it was worth it. A combination of a lot of knowledge and experience of educators and first-hand information about the way investors think. Quite by accident, on the last day of the bootcamp, talking about the bootcamp to one of our big clients, they said that they are interested to invest in our company, and if that happens, I am sure we will be prepared for presentation and that just because of attending Bootcamp we will get between € 200,000 – € 500,000 more for the same share in the company…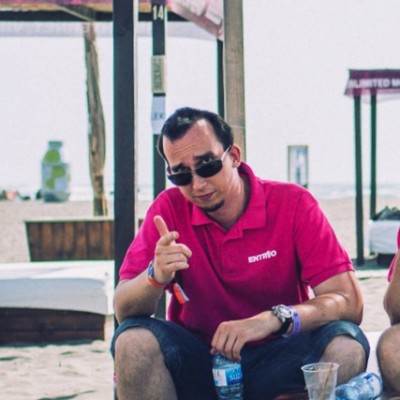 Berislav Marszalek
Entrio
Fundraising bootcamp was one of the best and most hands-on educations I've ever been to. VC knowledge, presentation energy and business experience that Francois and Marcela deliver, are hard to match. If you plan to raise money for your startup, you don't want to miss this one.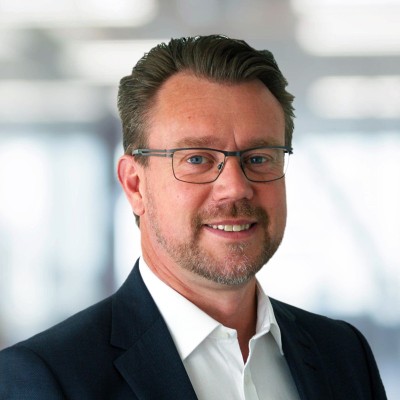 Anders Fridlund
Farmers First
Fundraising Bootcamp – a knowledge I should have had in the beginning of the journey.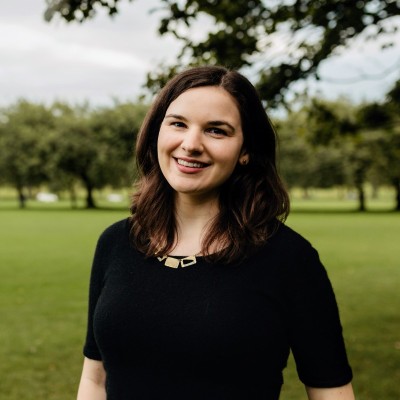 Claire Rampen
Reath
Participating in the Tech Nation APAC Fundraising Bootcamp was a helpful exercise to focus our mind on our fundraising narrative, and supercharge our efforts to prepare for our fundraising journey. Meeting other entrepreneurs and hearing about their business models and pitch tactics was invaluable, and gave me so much more to think about, beyond fundraising!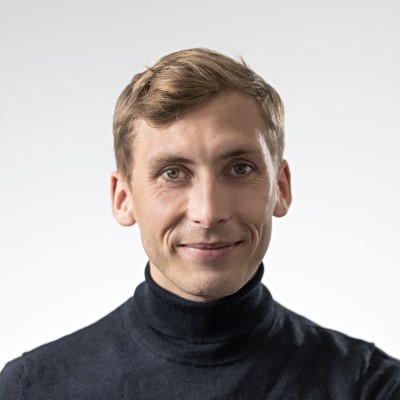 Adam Hartmann
Eupry APS
Raising capital for great ideas is yet another problem that we, Startupers, convince ourselves we'll figure along the way as all the other challenges we meet. I finally realized that this is a craft that has to be trained well. Thanks to Fundraising Bootcamp, Francois, and Marcela.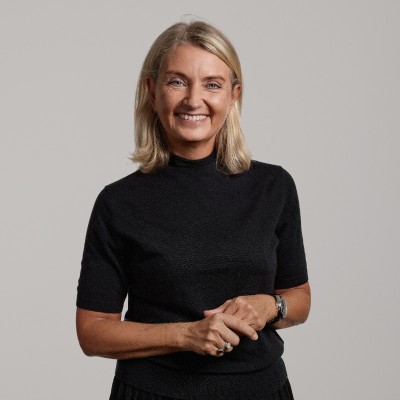 Henriette Kistrup
Cirqle
The Fundraising Bootcamp has helped us crystalise what services we are building and how we pitch more efficiently to investors. Also, the peer to peer element in the programme has been valuable and we will continue to use the network.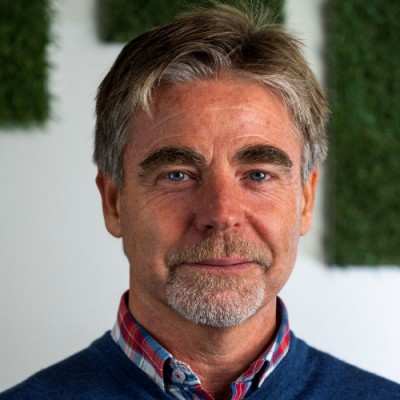 Patrik Persson
Pinteg
Very instrumental, touch and fun bootcamp that I will recommend to other Start Ups!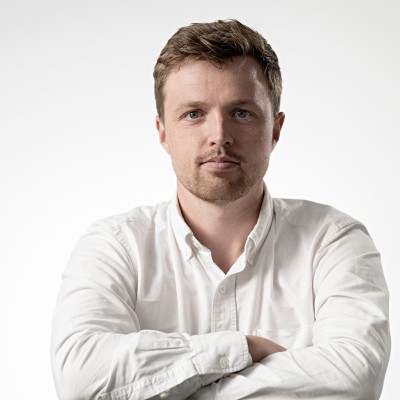 Christian Herschend Jacobsen
Eupry APS
To keep it short: An Awesome Program!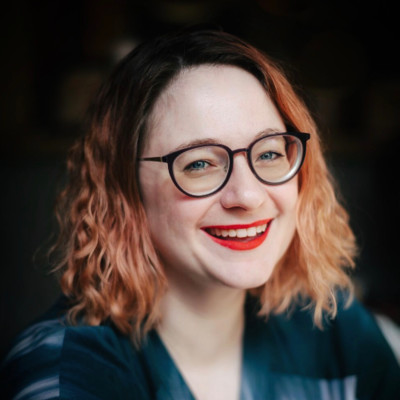 Danae Shell
Valla
Fundraising Bootcamp was incredible. I flew from Scotland to Croatia to do the course and it was absolutely worth it. The level of detail and insight totally exceeded my expectations, I would recommend this course to anyone looking to raise! My top tip: do the course before you think you need it, it will totally change the way you plan your next round!
Thuria Wenbar
e-Surgery
This was genuinely the best and most comprehensive fundraising program I have been on. So many people online run these programs but actually don't have a clue what they're talking about. This is hard facts, no bullshit, incredibly engaging, and shines a spotlight on all those areas in the knowledge matrix where you don't know what you didn't know.

Martin Kandus
Bite Me Nutrition
In the wild wild west of early stage startups loaded with false appearances, the bootcamp is a shot of authenticity you cannot afford to miss. No other words but paradigm-shifting. Forget the pitch deck, we completely reconstructed our outlook on the opportunity and the playing field we are in. True to form, the bootcamp uses a factual, direct, and almost raw, approach, which works wonders to progress over a period of (only) a few days. Make no mistake, it will break you down. It will break patterns of thinking. It will challenge your spirit, but it will patch you up again into a new and upgraded version, necessary to reach new heights. They say travel is the only thing you buy that makes you richer. Well, add Fundraising Bootcamp to that list.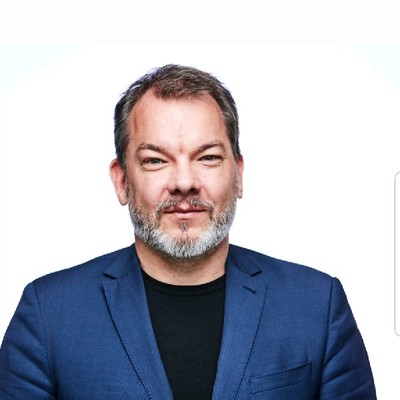 Nils Lekeberg
Enjay Systems
Hey, start-up founder/executive, if you have to choose ONE workshop on how to improve your chances to take your idea all the way to become a successful company – choose THIS one.

Jack Gove
Sex Brand
It's difficult to articulate how impressed I've been with the Bootcamp. The contents, the delivery & support and the outcomes have far exceeded my expectations. Joining the cohort is comfortably the best decision I've made for the business this year –  value offered by the programme far outweighs the cost of it.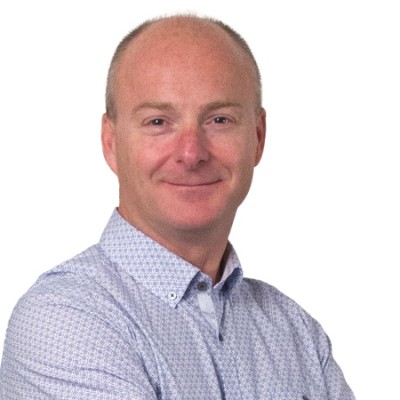 Martin Balaam
Pimberly
I've raised funding many times before both on public markets and private, over £100m, and I thought – "how much different would it be raising from VC's?". This bootcamp was invaluable: practical, personalised to you and yes, it is different!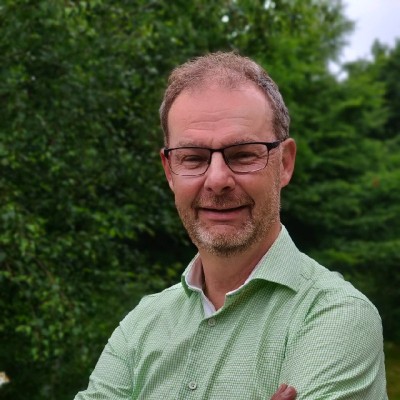 Stefan Svedberg
Beammwave
We're building the next generation of mobile antenna – it's an extremely complex and advanced technical solution, hard to explain succinctly. The Bootcamp helped me crystallize the value and simplify the message so that it had a strong hook. I can say it worked: we received an incredible 100% hit rate from our 3-minute intros, giving me the meetings I needed. Result: I joined the Fundraising Bootcamp with a plan to raise €1.96mi. We ended up with €3.3mi. Can't recommend this enough!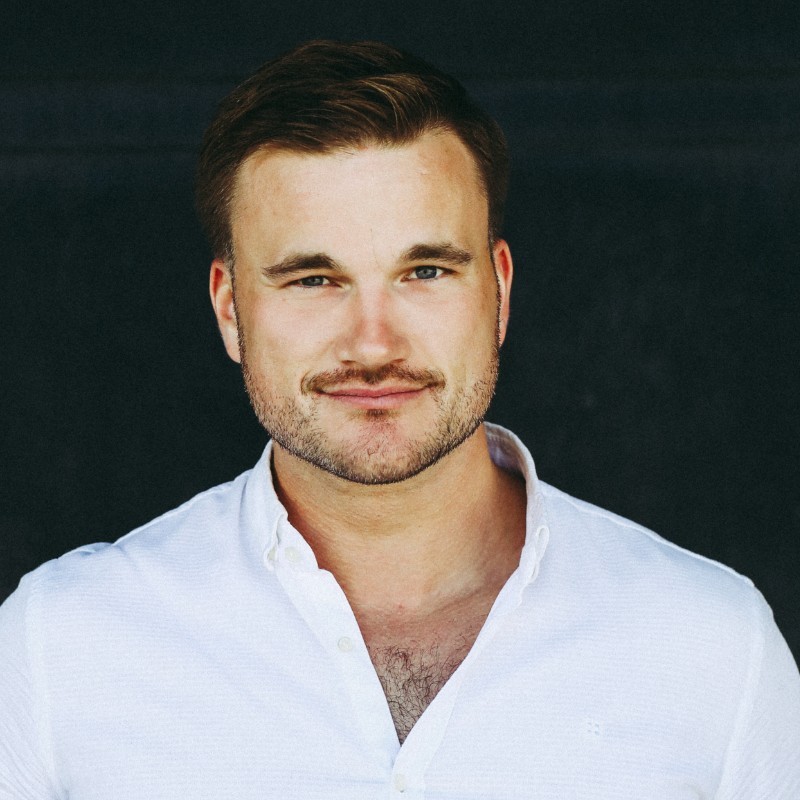 Magnus Meyer Harrison
Twisted Leaf
This week has been a cathartic experience; to work at such a high level, feel the hosts and cohorts passion, curiosity and dedication has been a game changer at just the right time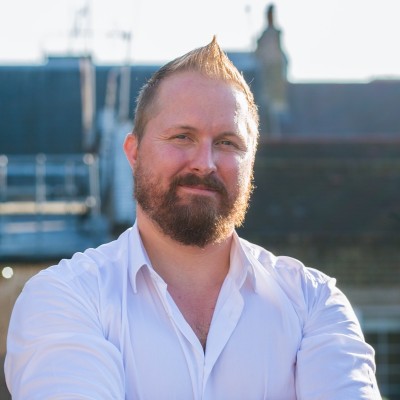 Gunnlaugur Erlendsson
ENSO
Hands down, the best course you can take in preparing your company for a proper funding round.

Radu Negulescu
Flow OS
Before doing the Fundraising Bootcamp, we "invested" months in learning from open sources & preparing our roadshow, but we failed big time. Although we had amazing reactions about the product and our start-up in general, we lacked one crucial element to close a good deal: VC knowledge – how their minds work, what they are exactly after, the most common traps a start-up could enter, and how to assess them.
For us at FlowOS, this was the most important takeaway from the program, but the entire curricula is extremely practical. The group feedback sessions on our pitch deck: also GOLD.
I totally recommend Fundraising Bootcamp. For first-time fundraisers, it is a must. A crucial time-saver. My only regret is that I didn't know about it before my first raising roadshow.
Andrew Martyn
Your.Rentals
The Fundraising Bootcamp hit the mark – providing actionable learnings about different funding sources, which investors are right for our company and how to manage the process to succeed in closing funding – from honing the pitch to how to score meetings with investors.

Lyla Maria Kok
Nanny Nina
The Bootcamp is intense, but I would say essential to do as a Founder considering to go fundraising. The training is super practical, and highly efficient. You learn the basics and handy tips and tricks on how to become successful in raising funds. Would highly recommend it. 

Sjtepan Zelić
Hypefy
The inside knowledge and experience we got here can't be emulated or gained on some get-rich-quick type of online 'courses' , – it takes people with deep insight and rich experience (also experience in failing and making mistakes) to understand that world, and that's who Marcela and Francois are.

Sebastien Charles
PosterLab
Want to increase your chance to raise money? Follow the Bootcamp.
Cris Anton
MeetinVR
It was a really fantastic experience to be part of the Bootcamp. I admit I'm extremely exhausted; when Francois said it would be intense, he really meant it. You know, there's a lot of things you can learn from books but the knowledge Francois has gathered through years of experience and shared with us is where the value really is.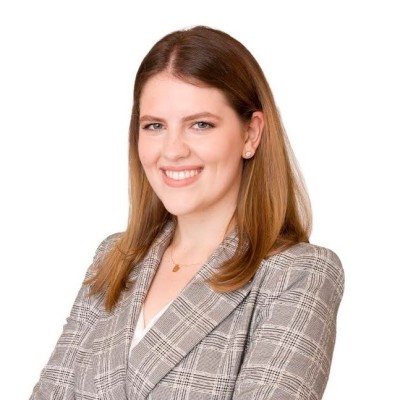 Marija Dimitrijević
DWELT
If you want to fundraise, I advise you, do not do it before you hear what Francois and Marcela have to say and teach. You truly don't know how much you actually don't know!
Vanja Samuelsson
Qoitech
I thought this was going to be all about pitch training. I was really pleasantly surprised and it's all about investor readiness, which is exactly what everybody needs.

Brian Allen
Vaarst
The processes and tools that we learned how to use via Francois and his team, were instrumental in helping us raise our £15m Series B.  This course is highly recommended. 

Filip Filipov
ATKAIROS
The program is an intense warm up for what is about to hit any founder considering fundraising in the future. It is also a good test to see if your story matches your product and whether you can deliver it succinctly, with clarity and passion. I think this should be a 'required course' for anyone going into startup land. Two thumbs up.

Stepan Dobrovolskiy
Mashroom
The Fundraising Bootcamp was an eye opener and we learned a lot. Forget what you think you know and just be open to accept new information.
Lars-Thorsten Sudmann
Bloola
The highlights video is really good but it catches less than 50% of the true value of the work we did together and my real impressions of the programme. I wish I had known of this programme before – this could have saved me a year of work!
Schehrezade Davidson
Tricerion
If you think you know about fundraising, you don't. Stop and take this course. Francois and Marcela will lead you through the highs and lows that all entrepreneurs face and the information and tools that they provide are invaluable. Fundraising involves grit and determination. This course is the Bootcamp you have been looking for – saddle up!

Hao Zheng
RoboK
The sessions were extremely practical and I see big improvement in my pitch in a very short period of time!

David Holden-White
techspert.io
Fantastic experience. The programme is a really impactful way to skill up and improve your pitch going into fundraising.

William Shucksmith
BUMPER
Super engaging, informative and a must for those raising finance in the VC world. Great work Francois and Marcela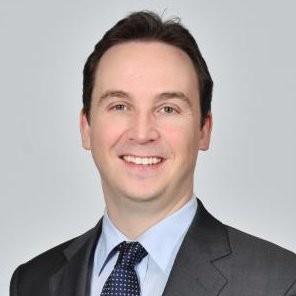 Howard Thompson
Everledger
Great course with excellent insights into the VC World, expertly presented and facilitated.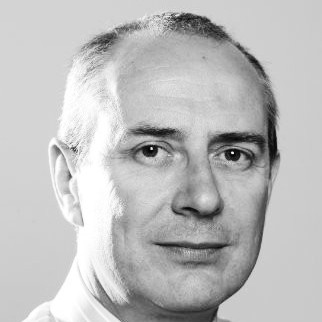 Nigel Bridges
Beacon
An excellent event, looking into the minds of the VC world and being better prepared for it. Thank you.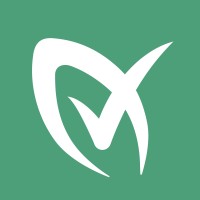 Barry Leaper
Libereat
The program exceeded my expectation. I am much better equipped to deal with investors than I was a few weeks ago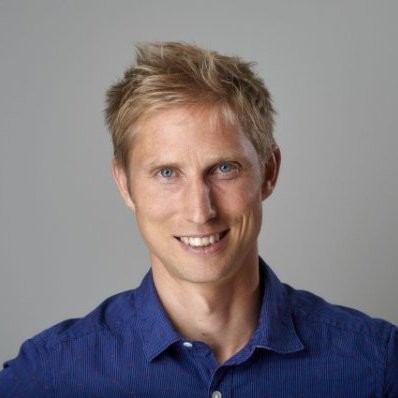 Kaare Beck-Fischer
Maguru
I had raised €4m before the programme but I still got tons of actionable advice and insights into the world of VC's that it would have taken me years to assemble on my own.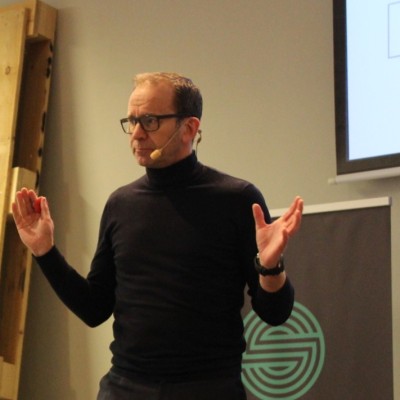 Anders Schening
Life Finder
The Bootcamp will give you a whole new understanding of how VC think and act. And you will get unique insights and tools for your fundraising process.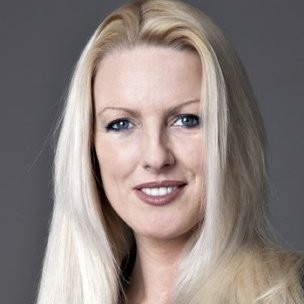 Tine Arentsen Willumsen
Above and Beyond
Getting insights about the global fundraising landscape as well as the mindset of VCs are extremely valuable – and so is meeting other fellow Founders with high ambitions!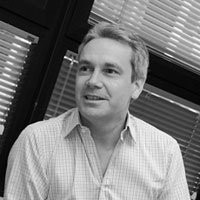 Adam Shaw
Scribestar
The Fundraising Bootcamp kicked away the trees and made me realise my wood was a forest. Helped me to see the parts of my pitch that mattered most and how to get those across in the way that VCs want it.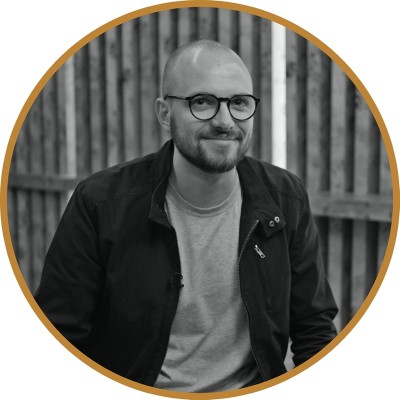 Pavel Baskakov
Big Night
Fundraising Bootcamp has already helped turbo charge our fundraising efforts and will no doubt continue to inspire us as we begin our process.

Jimmy Williams
Urban Jungle
Despite having already raised $20m+ in VC funding, I jumped at the opportunity to work with the Fundraising Bootcamp team because it's so rare to get genuine, uninterested feedback on your business and how you've been telling your story from people who know what they are doing.
Francois, Marcela and the team at FB were incredible, and I got loads of value out of the course. Would recommend to any founder Seed to Series B to invest in doing the course, as well as any angel/early stage investors would get a great return from funding their founders through this to set them up for future fundraising success.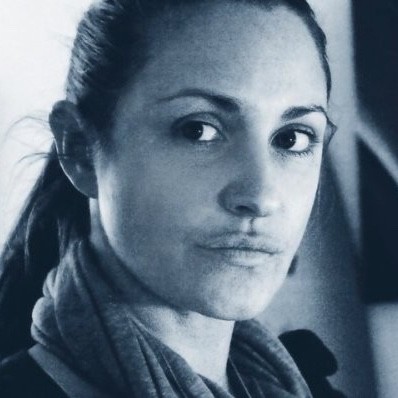 Kate Clark
öogo
Knowledge + Preparation = Confidence.
When I think back to how I would have approached my fundraise before this bootcamp, I cringe at how unprepared I didn't even know I was.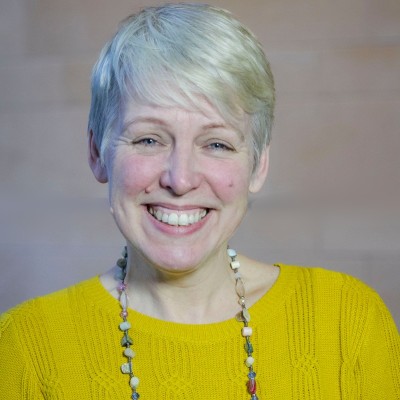 Vicky Brock
Vistalworks
This was the single most valuable fundraising training I've ever had. Despite being a seasoned entrepreneur and having raised before, there was so much I learned here that will completely change the way I run the processes of fundraising. I feel confident I have the tools, templates and processes to now run the most effective fundraise possible for Vistalworks. I urge all founders to invest time in this programme before they start seriously fundraising.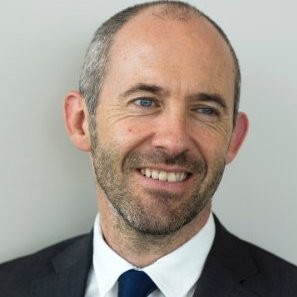 Mark Hartley
Bankifi
Even though I had been through several funding experiences previously, the bootcamp taught me things I did not know and made me think of the process in a totally different way. Two key takeaway's are what's in it for the investor and not what's in it for me and control your own process and timescale, don't dance to their tune.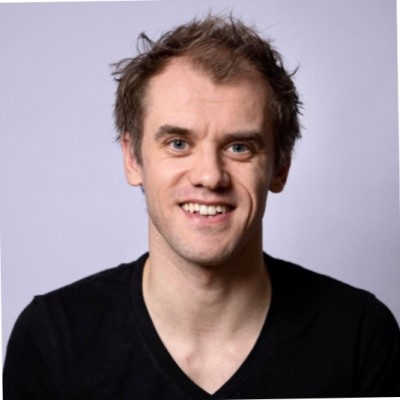 Ben Powell
Kollektiv
Despite endless searching online, there is not a single resource or media outlet that is focused on teaching founders how the fundraising game truly works. Fundraising bootcamp does this to an exceptional level. I'd recommend every founder who targets "hard money" to join them. It fast tracks your knowledge better than any book or article can. I've made many mistakes along my start-up journey, not committing to Fundraising Bootcamp at the very beginning of our journey is one that will go on the list. It's a must and the price is 100% justified.
Emanuela Vartolomei
All Street Research/ Sevva AI
The Bootcamp was at the level of the MBA classes in Oxford University and in London Business Schools so I would strongly recommend it.


Henrik Hagemann
Puraffinity
Great  for preparing your fundraising materials ahead of going to market, with super fresh data on which VCs are active and what caveats to look out for. Even with institutional investors already on board, I'd highly recommend it as a way to reduce chances of fundraising poorly.

Steve Cottam
Antstream Arcade
The Fundraising Bootcamp is a must have resource for anyone looking to understand the fundraising process. Francois has turn the process into an easy to follow blueprint that will help you navigate the murky ocean of VCs to save you time and increase your chances of success.

Matus Kirchmayer
MATSUKO
Fundraising Bootcamp really exceeded my already high expectations! It was an amazing, intense a growing experience that I would recommend it to every startup to be well prepared before opening a round in order to tackle it with a refined strategy.


Sarah Wernér
Husmus
You are often told as a founder to beware of paid for services promising funding help. Fundraising Bootcamp is not that. It's THE coaching service you need to reach funding goals. To be honest it's priceless.  Fundraising is no longer alien. I now know exactly what to do and have my messaging 100% right. 


Ruslanas Trakšelis
Millo appliances
The program surpassed all expectations: highly valuable content, clear format, great vibes. Highly recommended for all startups (Seed to Series B)!


Jae Chalfin
Car Credible
If you are serious about raising money for your business, I highly recommend this programme!


Jeff Harris
HEWI
I would definitely recommend the Fundraising Bootcamp. Francois and Marcela are highly knowledgeable and engaging and they are building a great network effect, which is incredibly useful for anyone on the fundraising journey. You also get to meet some great peers to share challenges (and future successes!) with. Thanks for having me!


Girish Kumar
OKKO Health
Even though we came with some fundraising background, we still learned a lot in this masterclass. It's different from other programmes because of the people who are running it (Francois & Marcela) who thrive to make it welcoming and engaging. So if you commit to it you make the best of your time.
Secondly, we enjoyed the community & networking part – just imagine you with the brightest leaders in one room who are in pursuit of their crazy dreams. It's motivational and fantastic!


Jovan Milovanovic
Finspot
 Helped us completely reshape the pitch deck  and the overall approach to talking to VCs.

Jonathan Crook
Balkerne
The first start-up fundraising programme where I felt that the team passionately wanted to help all attendees and give them the best chance of success.

Ugnius Rimsa
Lalaland
As a technical cofounder and CTO who spends most of his time writing code and working on the product this bootcamp definitely levelled up my skills to pitch and successfully navigate the investment landscape at the same level as other startup CEOs and CFOs.

Julian Jagtenberg
Somnox
Execution trumps knowledge every day of the week – this bootcamp gave me both, you learn how investors think and apply it right away with no BS feedback on your deck, financial model and pitch. Prepping you for the reality out there and avoiding mistakes you will regret 5 – 10 years from now. Stuff that you couldn't have find on the internet yourselves. 

Alex Short
Vizibl
Fantastic course that will no doubt help us command a much stronger Series B, top team, top tips.

Martin-Immanuel Bittner
Arctoris
The Fundraising Bootcamp was excellent – learning from the mentors as well as the peers, I took away a lot of hands-on insights.

Borut Hrobat
Finmesh
The Bootcamp is a must for every 1st timer founder, to be shown what to expect and how to avoid the, later obvious, traps, to be put on the ground and understand what she or he needs to prepare before being beaten by Investors. If you fly the pane for the first time, the odds are much much better not to crash if someone with practical experience teach you how to fly it. 

Channy Limbu
Flexciton
Francois and Marcela are a great duo! So much to learn from their knowledge and the feedback they provide. Their energy makes the workshops so much more engaging. I didn't know what to expect when I signed up but they exceeded my expectations. Highly recommend their Fundraising Bootcamp.

Luis Valente
iLoF
If you want to know the ins and outs of fundraise, be sure to join the bootcamp!

Yew Hong Woo
Klaxon Technologies
The Fundraising Bootcamp is structured to be practical to give start-ups at all levels the best chance to be successful in fundraising with insider insights, trends, and workings of venture capital's worlds. Invaluable.

Daniel Burton
Wondrwall
The investment program run by Technation was the most useful program I have ever been on. Filled with useful information and really improved my knowledge of the investment process. Thank you, it was excellent. insider insights, trends, and workings of venture capital's worlds. Invaluable.

Frane Alajbeg
Selekcija
If you are considering, or just want to know as much as you can about the world of investing and VC funds, this is a place for you. 5 days of "real" Bootcamp will require commitment, energy and focus. Even if you think that after the first few days this is not for you that's where you are mistaken. You will get better each day and by the end realize that you actually have a shot of raising funds and expanding your business.
We learned all the tips and tricks you don't find anywhere: how to approach, differentiate and sort the investors. Got to meet a lot of promising young entrepreneurs and received feedback that allowed us to get better each day.
Thank you to both Marcela and Francois, thank you for enduring with us even when we didn't know what to do. Wish you all the best and plenty of luck to our fellow entrepreneurs. Let's start with the fundraising.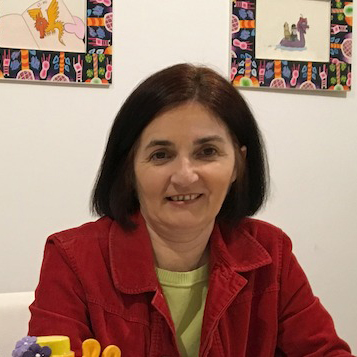 Tatjana Jakšić
Professor Balthazar
 It was an eye opener. Period.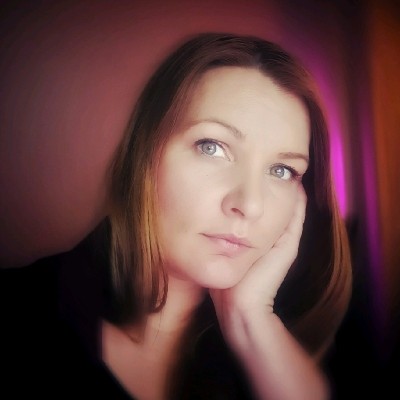 Lisa Granath
Recilio
The fundraising bootcamp is intense but well worth your time! I learned so much! Only regret I have is that I did not attend it sooner!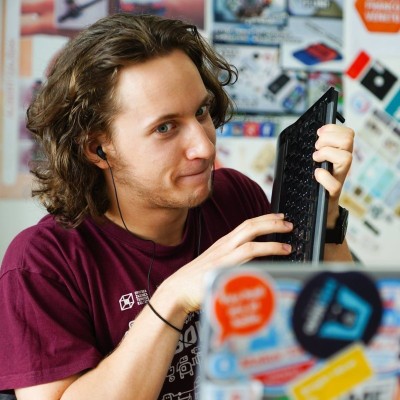 Albert Gajšak
Circuit Mess
I came to fundraising bootcamp expecting it to be an overpriced Udemy, but it outperformed all of my expectations.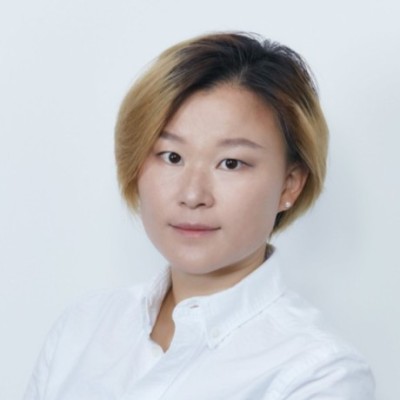 Rose Huang
Animals.ai
I wish I had participated in this bootcamp a year ago. It will blow your mind and put you in the shoes of the investors and get you fully equipped with both contents and mindset.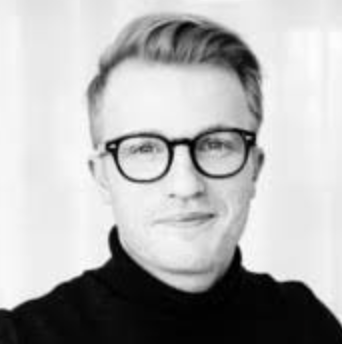 Tomas de Souza
Word DiagnosticS
I left the bootcamp with an even greater company than when I joined.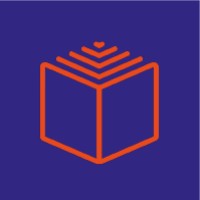 Joe Sluys
Squarebook
Thank you Francois – I'm less naïve than I was! Some super valuable insights into the game. I'll always be grateful
30th JAN, 2023
London, UK
1:1 and peer to peer support and feedback
Access to 4.500 EU/UK investor list
Documents, Tools, and Templates