Join us for the next Fundraising Bootcamp – either in person or online. Check our calendar below!
2h sessions; 32 hours in total
1:1 and peer to peer support and feedback
Access to 4.500 EU/UK investor list
Documents, Tools, and Templates
SEE WHAT PREVIOUS FOUNDERS SAY
Andrew Martyn // Your.Rentals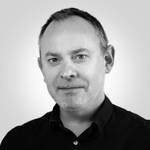 The Fundraising Bootcamp hit the mark - providing actionable learnings about different funding sources, which investors are right for our company and how to manage the process to succeed in closing funding - from honing the pitch to how to score meetings with investors.
Raised €5.8mi and €1.7mi, above his target of €5mi. Now preparing to IPO on the Nordic Stock Exchange
Tamara Markotic // Apaleo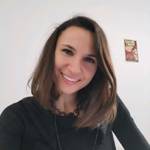 The Fundraising Bootcamp has been really amazing. It helped us simplify and crystallise our value proposition. It was super intense, but it's an absolute must for anyone looking to raise a VC round.
Raised €4.5 million from three prestigious investors after our Bootcamp in London
Jimmy Williams // My Urban Jungle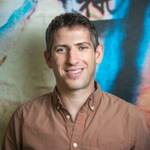 Despite having already raised $20m+ in VC funding I jumped at the opportunity to join the Fundraising Bootcamp as it's so rare to get genuine, uninterested feedback on your business and how you've been telling your story from people who know what they are doing. The team was incredible and I got loads of value out of the programme. Would 100% recommend it to any founder, Seed to Series B – as well as investors setting their companies up for future fundraising success.

Thuria Wenbar // e-Surgery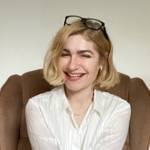 This was genuinely the best and most comprehensive fundraising program I have been on. So many people online run these programs but actually don't have a clue what they're talking about. This is hard facts, no bullshit, incredibly engaging, and shines a spotlight on all those areas in the knowledge matrix where you don't know what you didn't know.
AMSTERDAM

May. 2022
ON-SITE
SLOVENIA

May. 2022
ON-SITE
COPENHAGEN
Jan. 2022
ON-SITE
TECH NATION
Nov. 2021
ONLINE
ONLINE
27th Sept, 2021
ONLINE
MALMÖ
6th-10th Sept, 2021
ON-SITE
ZAGREB
5th-9th July, 2021
ON-SITE
ONLINE
7th-25th June, 2021
ONLINE
TECH NATION
Apr. 2021
ONLINE
STOCKHOLM
Oct. 2020
ON-SITE
SLOVENIA
Jul. 2020
ON-SITE